Sharjah show looks at immigration in a land of migrants

24th June 2016, The Art Newspaper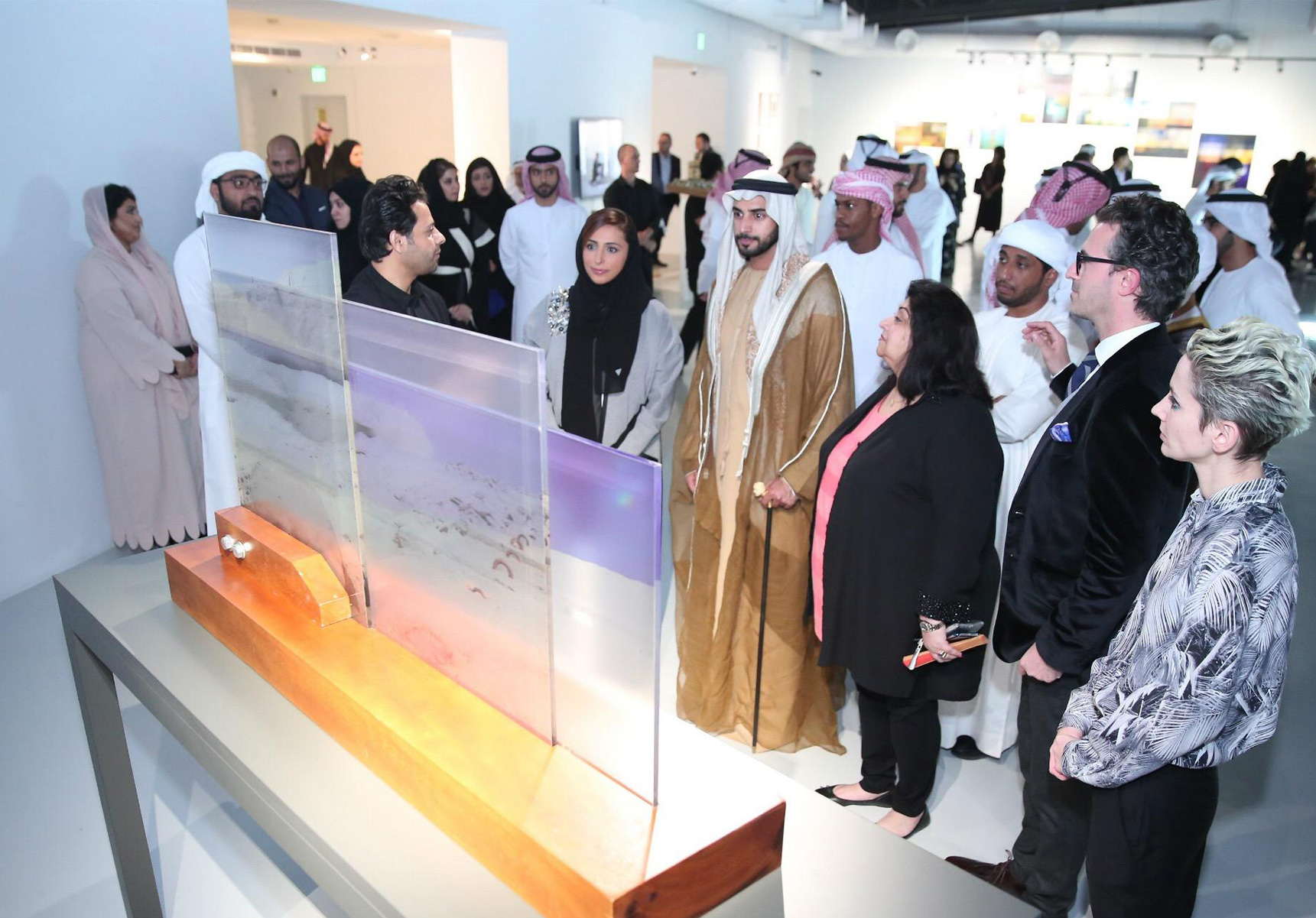 Al Haraka Baraka at the Maraya Art Centre examines the UAE as melting pot.
By: Kevin Jones. The Art Newspaper.

As the world grapples with waves of migrants and the resulting refugee crisis, a sharp-spirited non-profit art space in Sharjah, in the United Arab Emirates, has curated a thoughtful show on immigration from the vantage point of a nation with more than 75 resident nationalities. Al Haraka Baraka, literally translated as "in movement there is blessing", examines foreign populations that settle in a land in perpetual flux.

All of the participating artists are based in the UAE and most are Emirati. Works range from the Emirati photographer Ammar al-Attar's He Who Possesses a Skill Will Never Go Hungry (2016), an August Sander-like cataloguing of the Pakistani, Indian and Arab expat doctors, grocers and sundry professionals who peopled his childhood, to the deeply personal and complex three-act video narratives of Sharjah-born Palestinian Walid al-Wawi. A special trans-generational "appearance" is made by the pioneering Emirati land artist Mohammed Ahmed Ibrahim (b. 1962), whose sculptural work Fresh and Salt (1991) binds together coral from his native Khorfakkan in Sharjah with stone from the Caspian Sea, all wrapped in copper wire.

Al Haraka Baraka was commissioned by Unlimited Arab Exploration, an initiative founded and spearheaded by H.H. Sheikh Zayed bin Sultan bin Khalifa al-Nahyan, the grandson of the current President of the UAE. A formidable local contemporary art collector, Sheikh Zayed, lamenting the sporadic nature of most shows open to young UAE-based artists, founded his platform "to give [these] artists exposure, and the opportunity to work with an experienced curator to a theme." Al Haraka Baraka runs at Sharjah's Maraya Art Centre until 6 July 2016.